ANSWERS ON A POSTCARD..
For some 80 years - starting in the middle of the 19th Century - the equivalent of the modern day 'text' message was the postcard.
Our ancestors would post millions of them to inform friends and family on everything from 'Having a lovely time' to asking 'Can you come to tea on Thursday?'
The majority of these postcards would have an image on the front side -- either a photo or a cartooon or drawing. Many of the photos were of localities from where the postcards were sold - and some of these 'real' photographic images are of very high quality. That is one of the factors that makes some of these old cards very collectable -- some can change hands for quite large sums of money!
A local Moordown collector - Rob Hoare - has very kindly allowed us scan some of the fine Moordown images from his collection, and these are posted below.
Some you may have seen before - some probably not.
You can click on any of the images to see a high quality version of the same picture
- and some of them are stunning. (Just click on your back button to get back to this page).
You can also find 'colourised' versions of some of the images below HERE
Many thanks Rob......
------------
This one is titled 'Redhill Common, Moordown' - but taken from where - and looking which way?...
Steve Mott has located where we are -- the houses on the left in the distance are in Pine Vale Cresent - and we are looking north...
...thanks Steve
------------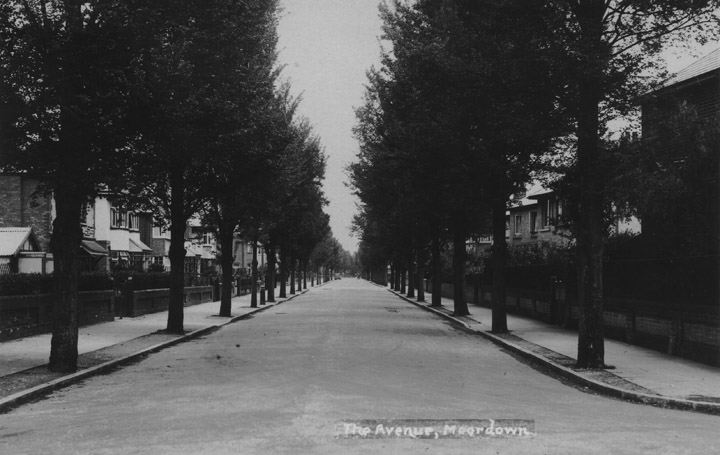 This one is of 'The Avenue'-- from the mid 1930s ( the trees are still quite 'young' ...)
------------
This one is of St.John's - probably from the early 1930s....
------------
This one is taken from the corner of Malvern Rd and Wimborne Rd, looking north. Probably from around 1910/1915?...
--------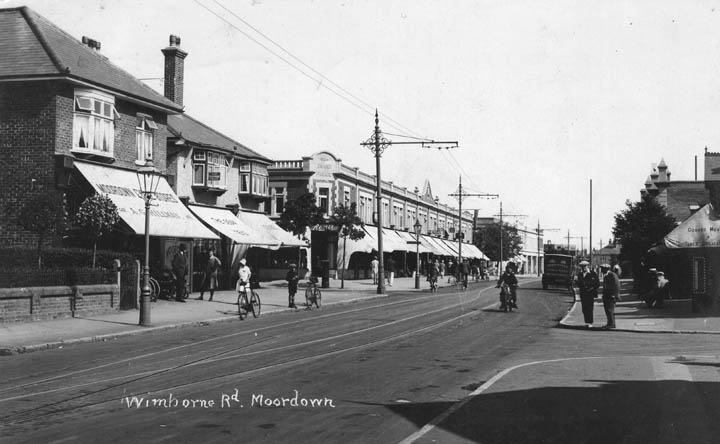 This picture is taken from the southerly corner of King George Ave, looking north.
Probably from around 1926... (You can see Tennyson Buildings under construction in the distance)
--------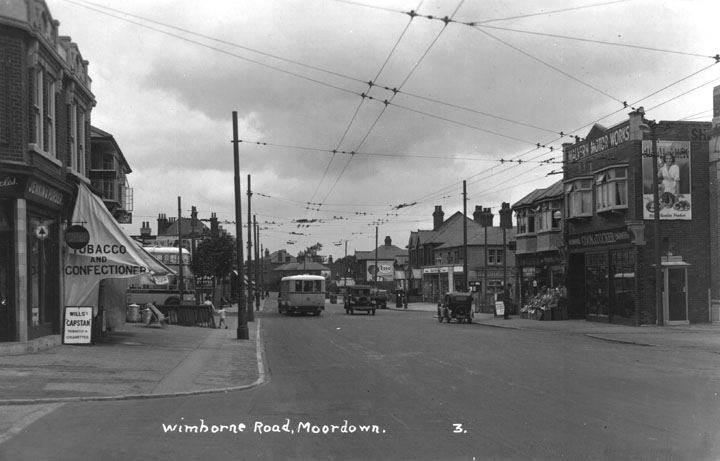 This one taken from the corner of Barrie Rd - looking north - dates from around 1936....
---------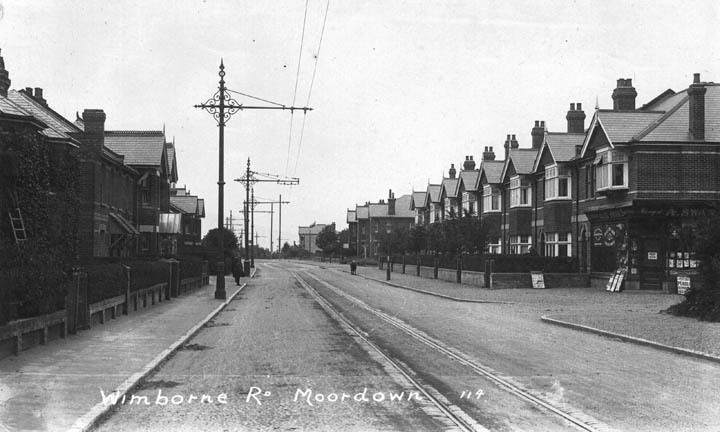 This one of the corner of Queen Mary Avenue we can date precisely - it was taken on 24th June 1919
(The clues are in the newspaper banner adverts you can read in the high resolution copy)
----------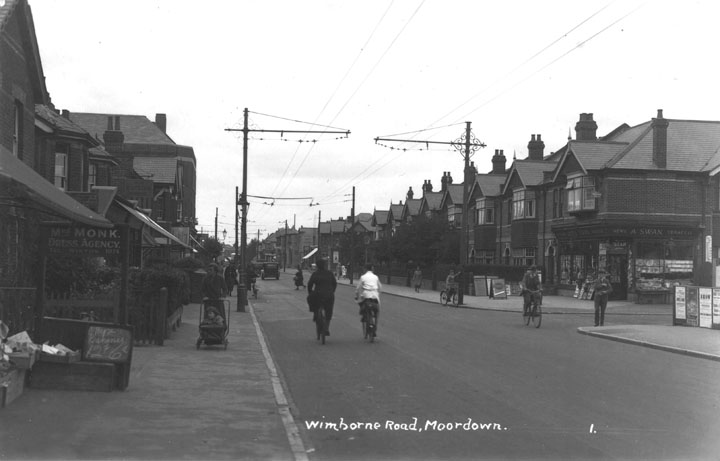 Another view of Queen Mary Ave corner - this one from around 1936
--------
Moordown Post Office (Cave's) - looking up Malvern Rd
---------
---------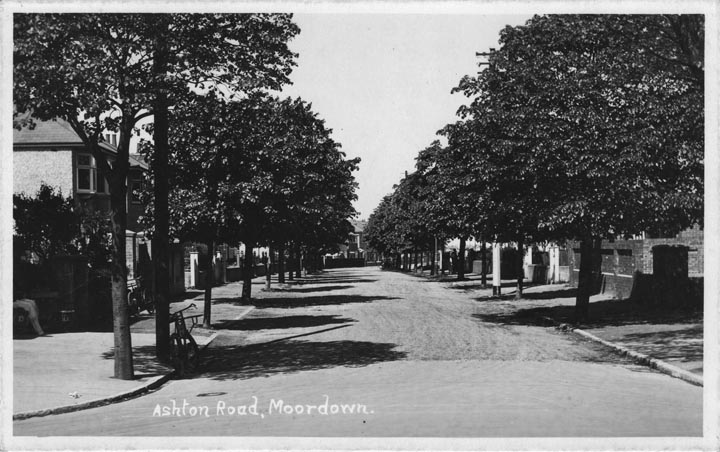 ---------
---------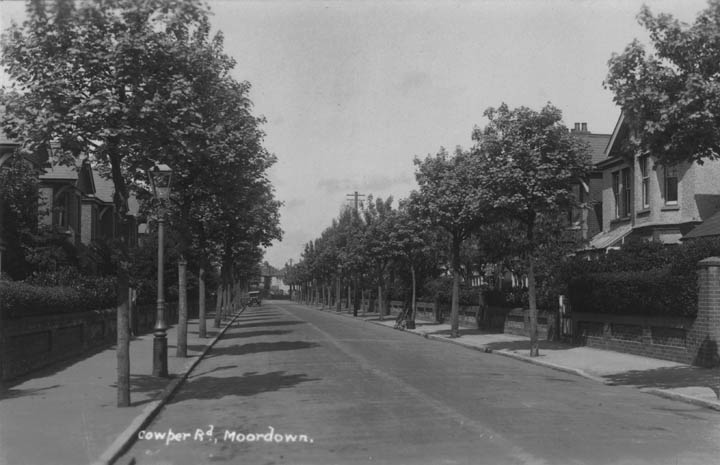 ---------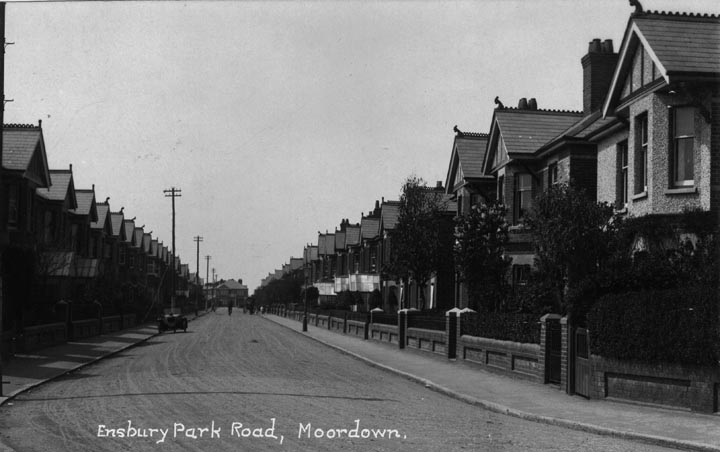 ---------
---------
---------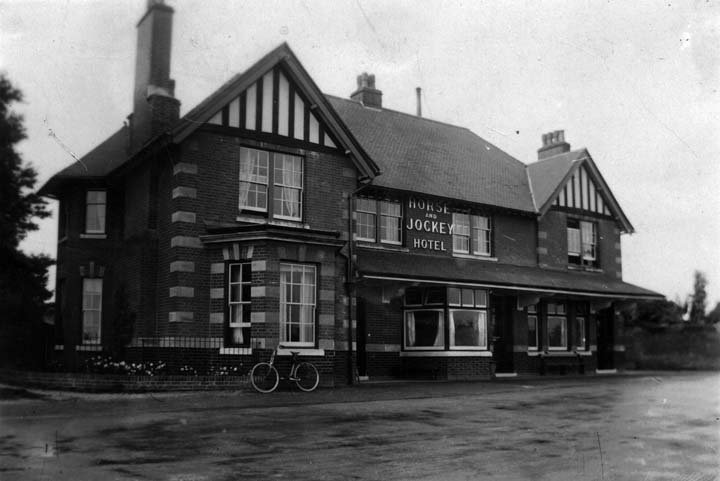 ---------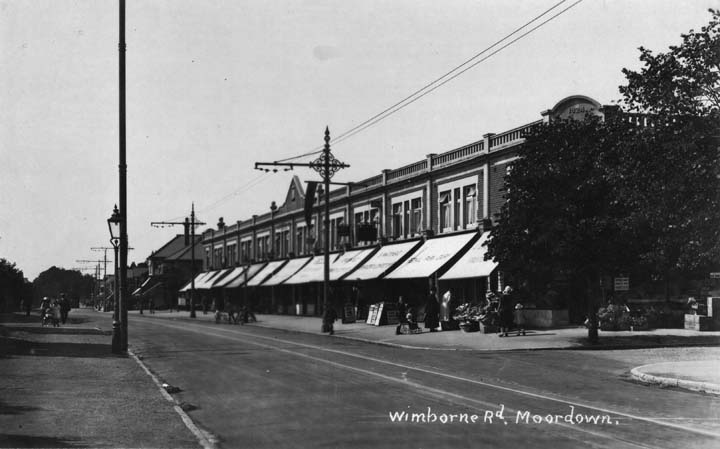 ---------